Didnt plan to visit this on purpose…
Stumble upon it when we were looking for a place to just sit down and chill.
Then I saw them Crepes on the Menu…………… >_<!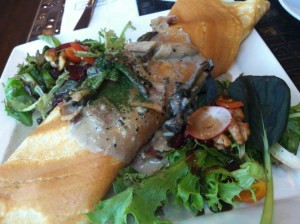 Doesnt even matter how it looks like. I LOVE NON-SAVORY Crepes…………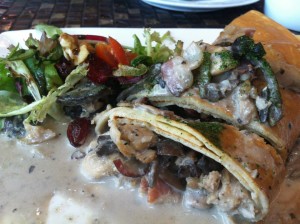 Ladies and Gentleman.. this is the chicken chunk w ham and mushroom crepes. Thats Post breakfast, lunch and dinner all in one.
Then there was chocolate tower cake…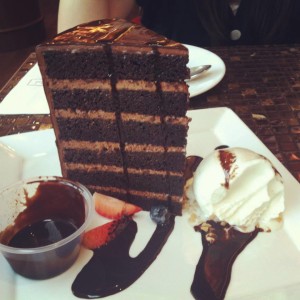 What diet?
😀
Thanks for coming by
Be Bless
Love,
Amanda
P/S: all these gourmet dishes… they make me wish I plant rocket, have dried cranberries, walnut and balsamic vinegar on standby at home. …