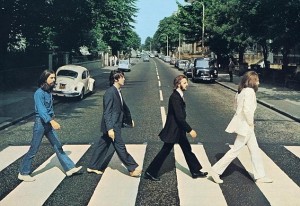 Confused tourists are visiting a docklands light railway station called Abbey Road Station after mistaking it for the site of the famous album by The Beatles.

Baffled holiday-makers turn up at the station – opened in August last year – and wander around looking for the historic zebra crossing featured on Abbey Road album released in 1969.

They have 'no idea' they are actually in West Ham in east London – more than 10 miles away from the site of the more famous Abbey Road in posh St John's Wood in north west London.

Hit Abbey Road on google and you'll probably find loads of spoof. 😀
Thanks for coming by
Be Bless
Love,
Amanda