Went to watch "12 Years A Slave" and "Mr Peabody and Shermon".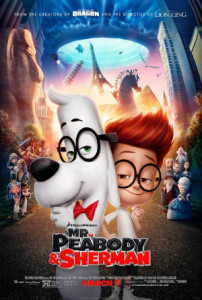 I think Mr Peabody is awesome. and it correctly portrayed how a smart ass scientist (at least in my opinion) is.
Calm.
Nonchalent
Spilling facts
As-is-what-it-is
Problem solver
If you hear his speech, its non-participative most time.
I think its awesome.
Although its animation.
It has very nice storyline and visits many great historical events.
Am most importantly, Im becoming non-participative much too. 😀 (not saying I'm becoming a smart ass scientist).
Perhaps I'm just in my head a lot more. 😀
Thanks for coming by
Be Bless
Love,
Amanda