Happy 49th Birthday SINGAPORE!!!!!!!!!!!
Was just walking passed the TV when I heard about Human Rights violation in Gaza and the various happenings.
I felt an overwhelming sense of gratefulness that I'm in Singapore, that I am brought up in a society as such, that there are so many wonderful and important things that is naturally inculcated.
Since its National Day, why not put up a post on it? 🙂
THANK YOU SINGAPORE Once again!
—
I have absolutely no pronounced idea of what "Human Rights" is. Perhaps along the line of the rights that a human being should have. The rights that a human being deserves.
So I googled and came upon this site: United For Human Rights 
Please view the video 🙂 it's interesting
Wah…… So all that many happenings around the world, really do have a link to each other, it's about Human Rights.
The Human Rights function started way in 6th Century B.C., through the proclamation of Cyrus, also known as Cyrus Cylinder.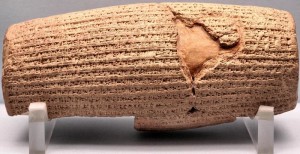 Then the Natural Laws of Rome in 27 B.C.