OKay, now I'm going to introduce to you 2 awesome blogs.
They are really awesome.
More awesome than mine.
and when I say its awesome. its awesome.
😀
They are basically my colleagues blogging about their adventure as really an expat.
not the fake expat like me. 😀
Matthew: http://mattinindonesia.blogspot.com/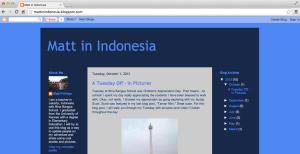 Amber: http://amberslifeinjakarta.blogspot.com/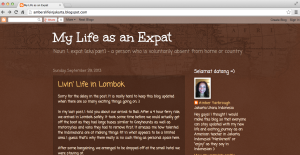 If you are looking for locations and sites in Jakarta to visit, thats their blog. 😀 Mine's my boring old lifestyle blog. 😀
Go check them.
thanks for coming by
Be Bless
Love,
Amanda