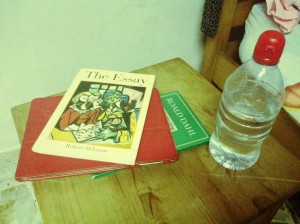 Had a couple of magazine on my bedside table the other day, started reading a new book soon after, so I first had a couple of magazine and the book beside the bed.
Got irritated and put all that magazine and book back onto the shelf.
Only to be replaced by 2 other books this time. 😀
Are you a compulsive seeking of knowledge like I am? Do you get irritated by things being left not-at-its-place too?
😀 I think I have a problem .
HAHA!
Thanks for coming by
Be Bless
Love,
Amanda