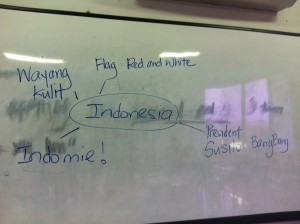 This week's topic is on Singapore. I thought instead of Singapore, I could get students to tell me more about their home country.
and ladies and gentleman…
Indomie has invaded their hearts!!!!!!!!!!!!!!!!!!!!!!!!!!!
😀
The whole class cheered, excitement arose and many nodded in agreement as one student mentioned Indomie.
I am speechless… definitely a non-routine answer.
thanks for coming by
Be Bless
Love,
Amanda