Praise the Lord!!
😀 I wanted to start the post with a curse word previously, but well, thought I should change it around instead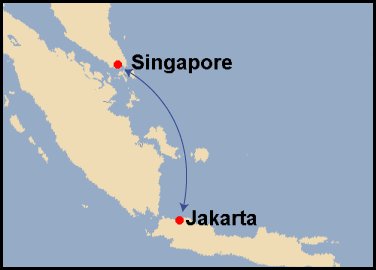 In case you still didnt realize, I'm working in the education sector in Indonesia, Jakarta specifically. AND I am of a marriageable age. Pressing 30 now.
Yes, I posted plenty of post about marriage, choices, perspective, only short of the decoration of the ceremony and who is the man to be. 😀
okay, so this post is about the man to be.
Not that I have found any actually. Kinda hanging there, cos since I'm working towards the great woman behind the great man… Great man are really not that easy to find, or perhaps is just too busy to come find this great woman. 😀 Just kidding.
Anyway, so having been in the neighborhood of Indonesians… Generally non-english speaking, tan boys, I actually had a lot of thoughts. (Besides the idea that I totally open my eyes wide at Chinese boys when I go down the aisle of supermarkets in Singapore that is)
Its so much that I dont really know where to start.
Indonesian
The whole idea of marrying into a huge family scattered across states of Java and the different states of Indonesia
Or perhaps the parents pass and its a simpler story
So whats gonna happen if the man wants to come to Singapore and establish himself?
Whats gonna happen if the man prefers to stay in Indonesia?
Which country is my child gonna study in?
All that talk about advantage and privileges of mixed race
Am I ready for a taitai lifestyle (if it is to be)
Can my retirement plan be applied there? Just how versatile is this retirement plan of mine really?
Singaporean
okay. 

But no, having seen the more un-hurried side of life and understanding how it is like in Jakarta, I'm sadden by how Singapore has made man to be. How hard it is to live in Singapore. While I'm not absolutely in love with staying and working in Jakarta, I hope my man has a brain for himself, or at least the finances for himself/us/the family.
And since I'm working in Jakarta, possibly for another 1 or 2 years, is it gonna work out?  How is it gonna work out? I think this is my chief worry.
I used to date an Indian and I got all sorts of rejects and disapproval from the mom, and the talks/thoughts about marrying a chinese and just settling down in Singapore.
Hmm.. I reviewed the list, hmm.. these are just transitional problems. Think I shouldnt be overly involved/thinking about them. 🙂 As long as he is the right man, it'll work out. 🙂 Choices right?
One of the biggest lesson I learnt in 2013 is definitely longsuffering. Still learning actually. Wait… Patiently… and due season it will come, everything will work out on its own in due season. 
But I still believe in going out there to see and be seen. Because this great woman will never be discovered by the great man if this great woman hides in a cave isnt it? 🙂
So dont be shy and wave hi if you see me dating, walking down the streets with a man okay? 😉
😀 Thanks for coming by
Be Bless
Love,
Amanda