Colours make people happy indeed.
😀
and I have absolutely no idea why running while being splashed with colours make people happy.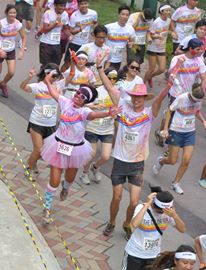 They just left the starting line, look at how happy they are already..
and 😀 having been splashed with colours, they are still happy. 😀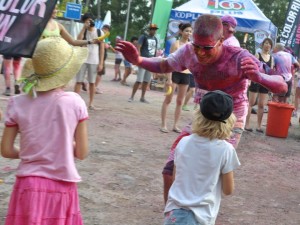 my favorite moment captured, the young man trying to scare the little ones with his colours. 😀
For Fun Laughter Peace and Joy.
thanks for coming by
Be Bless
Love,
Amanda