Its been a month.. woH. how time flies..
Not really thinking about blogging the whole experience. Just thought to drop some good word for the good people that helped to make the event happen.

I think it was a good thing that when Peter and I started out planning for the wedding, we knew that its a hassle-free, simple event. We didnt want to be heavily in debt and neither do we think "since this is a once in a life-time event, we had to make it out of this world".
Having to have his parents and perhaps some relatives fly in would already be a bomb. My own relatives in SG would be 80 over. We havent even talked about relatives in Malaysia, our friends or our colleagues. (His colleagues were invited though).
Heres sharing the review of the people we worked with
Dinner: Canopy Garden Dinning.
It all started with the Groom's desire to have a wedding party at a dedicated location, something that's more laid back, casual yet not forsaking the idea that it's a private party with a purpose.

So I aka the Bride, set out to find venues that are within a good price, has a vibe where working colleagues can let their hair down, relatives may be honoured, dine at the table and move around to mingle.

On the list that were within our budget were venues at the mall, which the Groom rejected, because it wasn't exclusive enough; bars at Esplanade, which both Bride and Groom rejected because it's probably wouldn't work for the older folks; repurposed warehouse which sadly couldn't house live band; super-pretty looking venues which obviously were way overpriced and too formal; dedicated space within food-court that doesn't seem to care about what we wanted.

Then there was Canopy Garden Dining at Bishan Park 2. I've been to Grub, but not exactly Canopy. Since it's checks most of the items within our list, we decided to go take a look.

We booked a table for 2 on one of the date nights. It had an indoor venue, alfresco setup and attached to it was the MiddleRock Bar. It was a family-friendly place. Not the most exciting venue for date nights of course. Romance is literally missing (at least for this Bride) when there are toddlers on babychair tinkling with cutleries and whatever they could lay their hands on.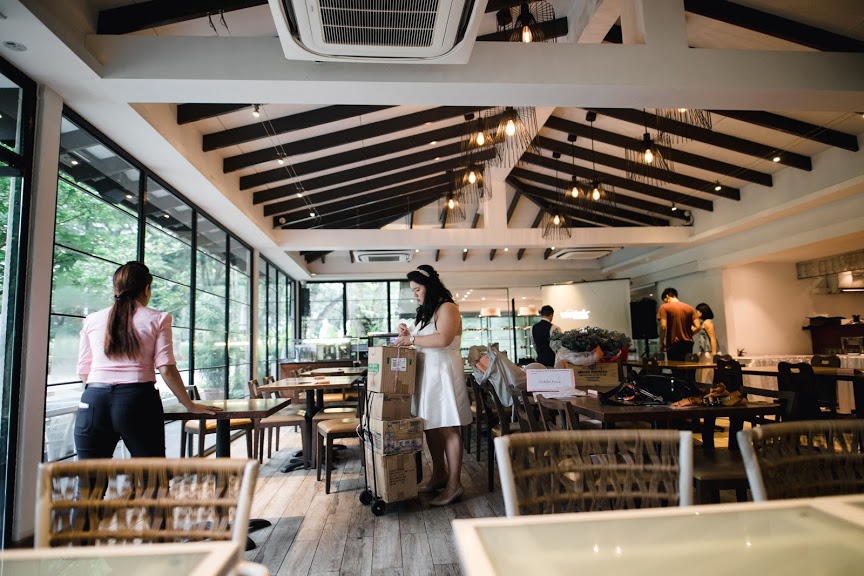 The Groom on the other hand is absolutely sold. He felt it was nice to be in the middle of all the greenery. Our folks could sit in the indoor proper dinning area, his colleagues can be at the bar where both high tables and comfortable lounge seats were available, our friends and perhaps the younger relatives could take the alfresco space, where the live band could perform from too.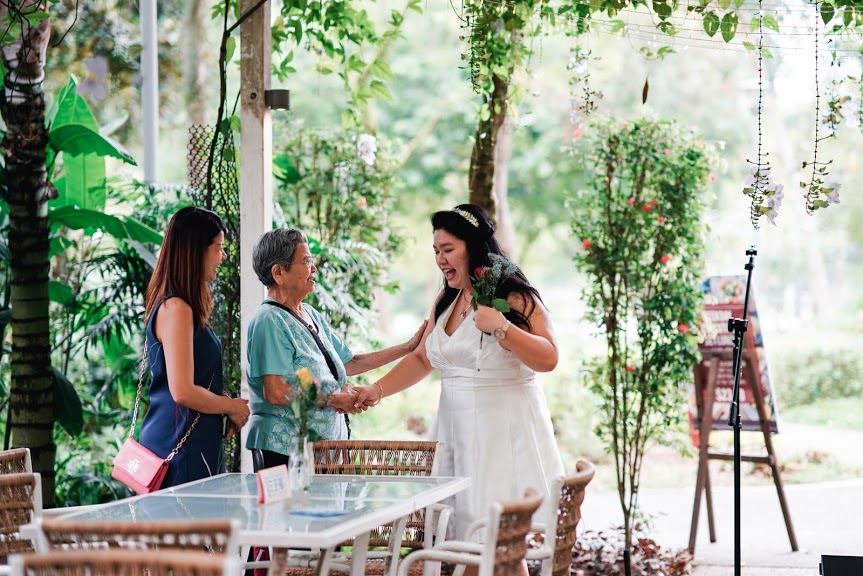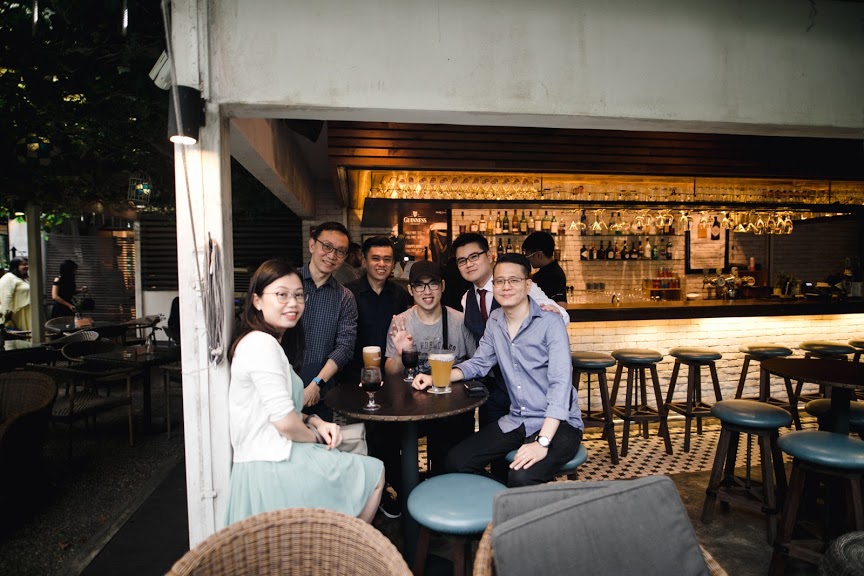 So we arranged to meet the coordinator, Jasmin and discuss our plans. We had a total of 120 guest, it was suggested to take on the whole place. I'm fine, having more space is better than not enough. We chat about the decoration, the solemnization arc and even sample menus.
I'm an educator, I am detail-oriented. I know what I want and I'm pretty assertive about it. I would ask for information and yet I have a certain budget to work around.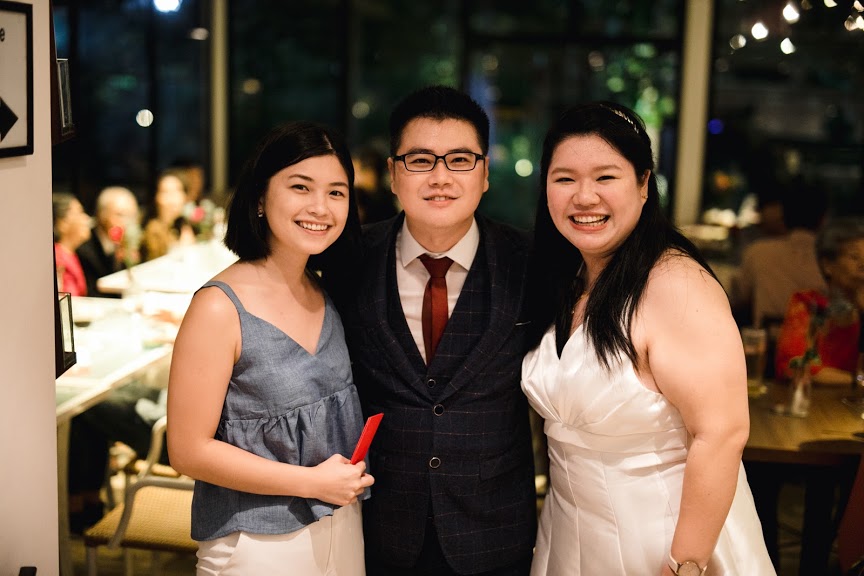 Working with my set of guest and my requirements definitely wasn't easy. I had 3 revision of seating plans; I had revisions of menu, main dinner menu and halal menus with strictly halal requires. I went thru almost 4 decor samples but in the end due to change of plans only got the fairy lights. All these, the coordinator handled with much resources and much grace.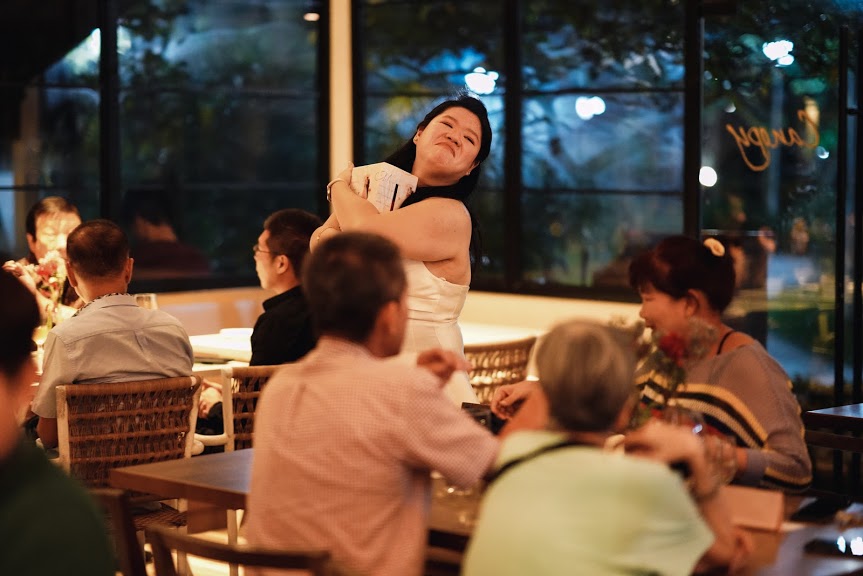 I felt that without the coordinator's and Canopy's servers capabilities, things wouldn't have been so smooth. Especially because of the unexpected change of weather. I didn't have wet-weather plans, about 10% of my guest got drizzled on some. Besides some of my guest being kind enough to move around, it was nice that the kitchen helps and servers were quick to respond to the situation and ensure that my guest were well taken care of.
All in all, both my husband and I were absolutely delighted to have held our wedding dinner at Canopy Garden Dinning. Instead of 4 walls or doors at a hotel, we were surrounded by lush greenery, helpful servers, capable coordinator and definitely a wonderful ambiance at the restaurant.
I look forward to hold more celebrations at the restaurant.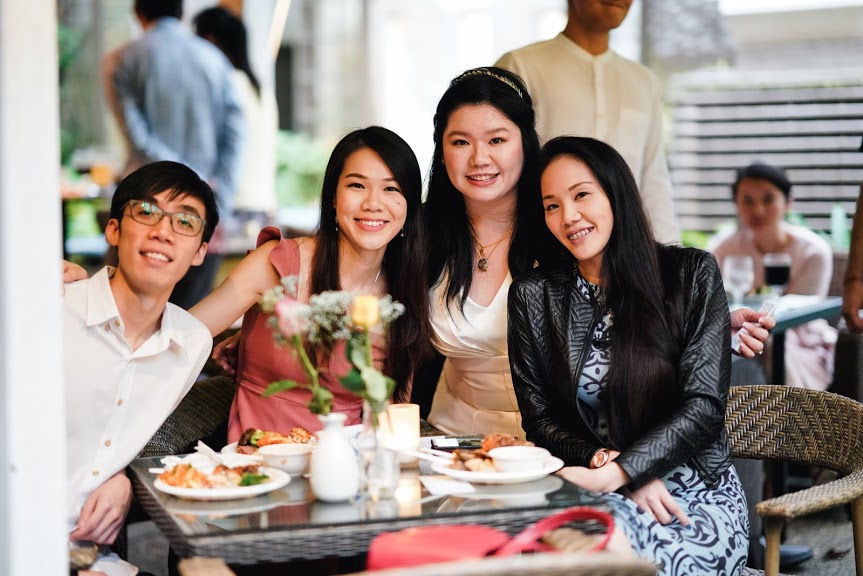 Thanks for coming by!
Be Blessed
Love,
Amanda