Watercress SOUP!!!!!!!!!!!
Been wanting to cook it, but didn't have the chance. Every time I walk by these beautiful watercress, my heart would flutter..
I never did get them because its nice drank warm, but on normal school days, I only cook for lunch (early in the morning) and evening is just simple, light dishes, so Watercress soup is def out of the question.
So came a mid-week that I finally had the chance to cook it! All excited and happy, I went down to the supermarket and looked around for it.
LO and BEHOLD! DONT HAVE!!!!!!!!!!!!!!!!!!!
Holy mother of cow. DONT HAVE!!!!!!!!!!!!!!!!
It was so discouraging….
Anyway, I still went back the next day to buy it in for the weekend whip up.
There you have it.
Watercress w garlic,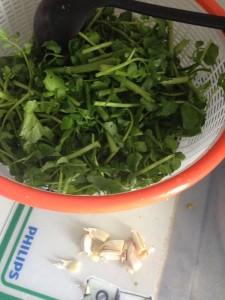 Pork ribs, Dates, Wolfberries and mushrooms.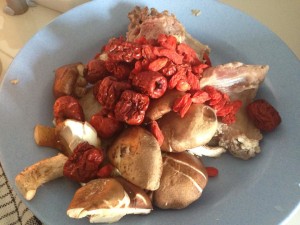 Boil the nutrients out of it Baby!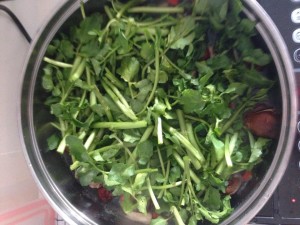 But please, do run the pork ribs over with hot water once to wash out the fats and whatever.
Its Watercress Soup, not Porkribs soup. 😀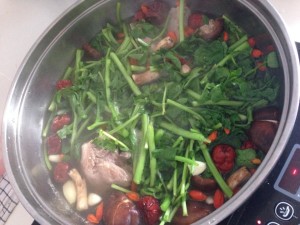 *sLuRP!
thanks for coming by
Be Bless
Love,
Amanda