Finally manage to take photo of my new hairstyle… 😀
Yup, I love love it!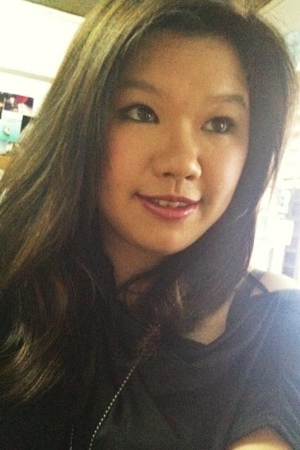 And well, a new journey as well. 🙂
A New journey again,
Or just a new job actually. Or maybe the company isn't that new to me, been overly familiar, just that im taking on a different role this time.
Anyway, it's been very stretching in the current company.
And perhaps I was really physically tired hence didn't have the mental strength to be above the situation.
Had a chat with a colleague, who's old enough to see through it all. And perhaps bcos he is at a more senior level that's why he could give me a 3rd persons opinion.
The issue was first on capabilities and then it rolled into trust.
So my colleague said, he doesn't need trust to do his work.
Perhaps bcos we are in different shoes in-terms of work.
He came to the understanding that trust and relationships are very I,portent to me.
and then he asked: am I born under the star sign of cancer?
Oh my, that's right. I am.
Turns out people under the star sign of cancer puts great importance in trust and relationship.
Then later on in the conversation, it was revealed that I'm born in the year of the ox and that further stretches the point of trust and relationship.
I wonder why…
Anyone care to share?
My understanding was that as an ox, I work really hard, and these hardworking is only worthy if I'm working for people I could trust. And that trust builds from relationship perhaps? 🙂
Let's see if I'll get to dig out more from him…
He wasn't able to put a pin to it.
But this trip, it sure as hell reveals to me how much importance I put on trust… 🙂
Thanks for coming by,
Be bless
Love,
Amanda